After arriving, doing a couple of laps and saying my hello's I was surprised to see so many artists in the place;
Ghetto, Wiley, JME, Skepta, Maximum,JJ,Rinse,Random Impulse,Dimples,Black the Ripper,Chipmunk,Ears,Little Dee,Skitz Beatz,Lightnin,Jammer,Smasher,NY,Frisco and probably a lot more!


The show started off with a band, at which point we opted for a cigarette break and went outside. Came back in just in time as Lady NY was getting on stage with the guitar player from the band which had just performed. They did a few acoustic songs, she was looking fine and performed well as always.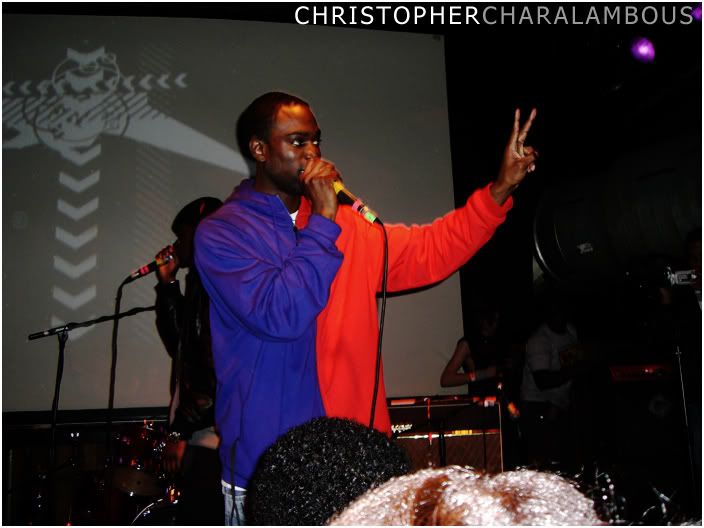 Ghetto soon came on stage and problems manifested right away in the form of Dexplicit not being able to find the right instrumental, so Ghetto was forced to perform a brand new song. I don't remember what it was called but it was absolutely fucked. He went on to perform a few songs from Freedom of Speech including Mountain, Commandments and a couple others. Lightnin as his hype man.

Ghetto then announced that BBK heads wanted to do a quick all star set. Few people actually touched mic though, and those who did were given very minimal time. Skepta, Jammer, Ears (pleasant surprise to see Earz there, although it makes sense what with him just releasing a mixtape) Chipmunk, Ghetto & Lightnin passed mic for a couple of minutes. Nice to see Skepta dropping old skool bars as well.

Smasher also performed a live PA of Back in the Day at some point, but the sound system did him no justice as you couldn't even hear the samples which are of course an essential part of the song. Pissed for you but hold tight Smasher.

Got a few more drinks in before noticing this guy on stage. I took one look at him and thought what the fuck... but when he started making noise i was hugely impressed. He was beat boxing, playing guitar and spitting. Doing A Lot. His name was Joe Driscoll. badman.

Finally Wiley made his way to the stage and performed some tracks from Playtimes Over. I was hoping for some Wearing My Rolex or something new, but no... the decks soon fucked up again and Wiley just left.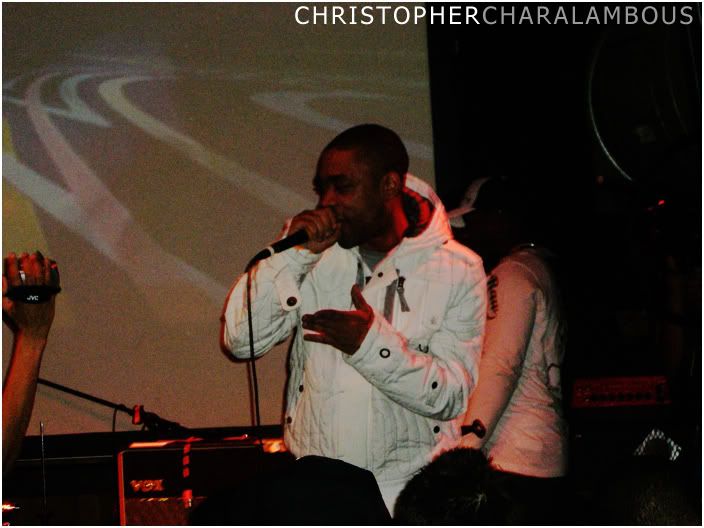 On the way home we landed ourselves with the most LEGENDARY cab driver ever. He let us roll up AND blaze in his car, drove us all the way from East London to Hatfield for a nominal fee, gave us loads of jokes stories about his cabbing troubles AND accepted a zoot as part of the payment!

Words & Pics From Chris Charalambous
---